News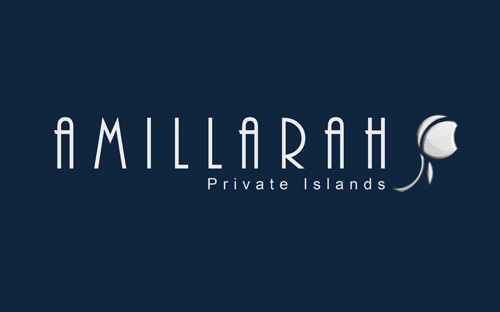 Christie's International Real Estate and Dutch Docklands collaborate
Christie's International Real Estate and affiliate Dutch Docklands collaborate on worldwide development of Amillarah Private Islands
Initial development of eco-friendly, ultra-high-end residences will be in the Maldives, and include design and research by Jean-Michel Cousteau's Ocean Futures Society
Source: Christie's Real Estate
New York, NY (April 7, 2015) – The rare opportunity to build and inhabit one's own, ultra-luxury floating Private Island— almost anywhere in the world – is now being unveiled as a reality.
Christie's International Real Estate – the world's leading luxury real estate network – and its affiliate Dutch Docklands – a global leader in floating developments – are proud to announce a collaborative initiative to construct self-sufficient and eco-friendly, buoyant islands across the globe. The first of these opportunities will be realized in Maldives.
The Amillarah Private Islands developments are spearheaded by world-renowned architect Koen Olthuis and the proven expertise of Dutch Docklands, whose technology is inspired by the centuries-old craftsmanship of Dutch on-water residences, making them completely stable and safe from rising sea levels.
"The opportunity to literally develop a Private Island on a body of water is a testament to Dutch Dockland's skills in this arena," said Dan Conn, CEO of Christie's International Real Estate. "Buyers are able to customize the size, shape and style of their residence, within the broadest range of locations, beginning with this first opportunity in the Maldives."
Dutch Docklands was founded in 2005 more than 50 years after serious flooding affected the Netherlands, subsequently leading to the execution of the Delta Plan – an engineering project aimed at protecting countries from rising sea levels. "We have not only created a new luxury global brand with 'Amillarah Private Islands' but also a new industry of Private Island development to cater to our most discerning clients," said Paul van de Camp, CEO of Dutch Docklands. "In addition to our Maldivian project, we have new developments signed in Dubai and Miami, and are actively looking for opportunities worldwide."
Adding to the significance of the Amillarah project is the involvement of famed oceanographer Jean-Michel Cousteau's Ocean Futures Society. Dutch Docklands and Christie's International Real Estate have worked with Ocean Futures Society to make the homes free from environmental impact, as well as to create new underwater habitats for sea life.
"Each of these homes is an eco-friendly work of art that can be lived in, allowing consumers to not only create, but enjoy whatever kind of paradise they desire," added Rick Moeser, Senior Vice President, Christie's International Real Estate.
« Go back