Privacy and luxury
As you approach the Maldives from the air, all you see is a great iridescent sweep of blue, dotted with tropical islands that look like stones sliced open and polished.
The sea really is that clear turquoise; the sand really is that white. You can fall asleep to the soothing sound of the waves and wake up to 30-degree sunshine. The only decisions to stress you out are whether to go diving or snorkelling, and which cocktail to choose before dinner.
Amillarah Private Islands makes it now possible to buy your own island in this sheer beauty which you can even customize to your own wishes.
In one of the most beautiful lagoons in the Maldives, we are developing in a Joint Venture with the Government of Maldives 10 Amillarah Private Islands. The breathtaking lagoon is only a 25-minute boat transfer aways from the International Airport. The islands will all be designed with a maximum of privacy and luxury in mind, giving the owners the ultimate get-away-from-it-all.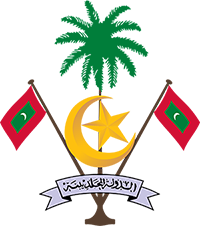 More details will follow.